If you're considering installing a toilet in a garden room or on a glamping site with minimal fuss, perhaps one of the water less eco-toilets available in the UK may very well be for you…

It is usually possible (under permitted development) to install a small garden-studio at the end of your garden without requiring planning consent but if your plans involve connecting this building to the mains water, you may then find that a full planning application is required.

The cost of applying for and gaining your planning approval (circa £1,500+) plus digging up the garden to put in a water supply and a sewage outlet, (which may need a pump if the lie of the land isn't suitable) can increase the your capital outlay significantly (several thousand pounds).    Installing an eco-toilet not only avoids all this expenditure, it also means that a toilet can be installed within a couple of hours.

If cost savings aren't enough,  research would also indicate that adding water to human waste is a problematic way to dispose of our sewage and although it's the most common practice it's certainly not the best solution from an environmental perspective.

Composting toilets treat human excrement using biological processes, turning it into organic compost material that can be used to fertilise the soil. They are small-scale, complete waste processing systems. Composting toilets are an excellent example of sustainable design. They provide a safe and effective way to save resources and prevent pollution, whilst saving money and energy for the owner and the community. At the same time they produce a valuable end-product that can be used to fertilise the soil.

Eco-Toilets cater for glamping sites and they state on their website that: "Composting toilets offer a wonderful solution, especially as the 'green' credentials of such toilets can be used in publicity to encourage campers to not only enjoy themselves, but help the environment at the same time! They save huge quantities of water in a world where water is an increasingly scarce resource, and require very little infrastructure. We have now developed a combined toilet and shower cabin, which can be sited almost anywhere, offering a wonderful shower, a smart and pleasant toilet and, if required, a water treatment system to recycle the water and urine output and return it to the cabin meaning very low water consumption too."

Another supplier (WooWoo), who have a myriad range of fantastically cool eco-toilets (as per the picture below) state on their website that:

"We provide waterless, composting and low water toilets for a huge range of applications. From large capacity public toilet systems to compact composting toilets for boats. Easy assembly – watertight – minimum maintenance – no water – no electricity – no chemical products – waste is transformed into a neutral, odour free material – 100% ecological.

Of course, it's possible to contact either of the suppliers mentioned above and ask them to construct you their own style toilet unit for you and provide the toilet as one package.

Alternatively,  we can source the toilet on your behalf and install it into a mini-rotunda to complement your garden-room. The image below is a 2m internal diameter Rotunda with a 100mm wall cavity, single skinned poly carbonate dome and surface mounted lights.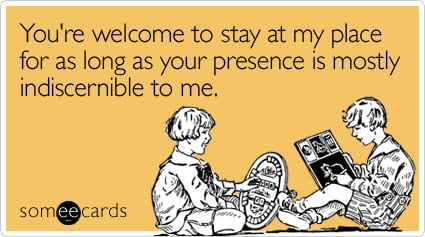 Guest Room Garden Buildings come in different shapes and sizes, and if you're currently in the process of justifying an investment into your garden guest room, we hope to be able to give you an idea of the advantages one might derive from investing in the right building, for the right reasons. 
We all love spending some quality time with our family and friends but there are some occasions where it might be that you are over-run by well intentioned visitors (or relatives!!)!   If it's your turn to host the big family gathering, you may find that a garden building (specifically as designed and built as a guest room!) is the one thing which saves the day (and your sanity).
Either way, you're going to need somewhere for your guests to stay; a garden guest room is quite simply the best way to solve all of your problems and retain everyone's dignity!
Here's why we think you'll fall in love with the idea of a garden guest room:
Easy to set up
Whether your guests visit has been planned for a long time or is more unexpected, having a garden guest room already set up for them to stay in will save you a lot of time and hassle! You won't have to worry about overburdening the household, everything is already set-up for your wonderful guests (kettle/toaster/bathroom facilities – the whole caboodle) in your garden guest-room! Splendid!
Personal Space
The garden guest room is the perfect hub to prevent guests and householders getting under each-others feet and yet maintaining a happy and welcoming atmosphere!
Everyone needs their personal space, especially if they're away from their home for a while (as much as they love you!) I'm sure they will require their own time. Ultimately; you'll still want to maintain your lifestyle but spend quality time with family and guests alike. The garden guest-room is the perfect solution – offering space for you and your family, as well as your guest. Put simply, it's far easier for you to accommodate your guest.
Routines and boundaries
We all have our own routines, the night owls rarely enjoy being awoken by those pesky Larks and of course families have their combined routine which aims to alleviate clashing commitments.   Having a guest stay over can easily affect your own and family routine, as well as theirs.
Having a guest stay in your garden building guest room, means that you can continue uninterrupted with your usual routines, and of course allow others to remain at their own pace also.  It's akin to booking them into a B&B but keeping your guest happy and content as an additional member of your household – this, as far as reaching an emotional milestone is a definite win-win!  
Other guests
If your guest is visiting from over-seas, it will certainly be the case that they will likely want to spend time with other friends and relatives, having their own garden guest room to entertain means that this needn't effect or trouble you in anyway. It'll also ensure that any noise made won't keep you and your family awake.
You may also wish to use your garden guest room as a beautiful and functional building to entertain in; a space away from your home to entertain, dine and relax. Without disrupting other householders.
Work
If your guest is here whilst working, having a garden guest room are the perfect place for them to stay, it ensures privacy and it may allow

them the space to host meetings and communicate over the phone or Skype without the insistent Peppa Pig theme tune or family argument acting as a backdrop to their conversation.
The family gathering
Family gatherings can be extremely stressful, whether it's a summer BBQ you're planning, or the extended Christmas deluge of festivities; your garden guest room will be your saviour– not only as a place for some of your family to stay if they've come from afar (or had a few too many,) but also acts as a great function room.  Add a beautiful veranda and decking and you have the perfect place for people to talk and enjoy time with their dazzling host.
Facilities 
The great thing about a garden guest room is that they can easily integrate plumbing, electricity and any other home comforts they may expect from staying in the spare room. Furthermore, it'll also ensure they don't have to queue up to use the family bathroom, or worry that they're hogging the shower!  
The Rotunda Garden Guest Room
It's not difficult to imagine how a garden guest room may improve the functionality of your home as the perfect solution for housing guests. So, here at Rotunda, we specialise in creating various sizes of garden guest rooms, allowing you to find the right solution for you and your family. All of our buildings are built as bespoke structures and we can assure you that no other garden building has the charm and aesthetics of the Rotunda Roundhouse.  You can learn more about the sizes we offer here: http://rotunda.co.uk/garden-room-sizes/