Are you looking to install a new nursery school building or in the process of setting up a brand new Nursery or childcare business?   If so, we'd love to hear from you; because we believe that together we can create the most enchanting buildings for your Key Stage 0 and Key Stage 1 (early years and infant) children.  A refreshing change from the modular & relocatable steel framed rectangles commonly seen in your sector. (Fear not, we're here to put an end to the drudgery and monotony, to revitalise this industry and bring you, and your gorgeous little toddlers the appropriate structures, to inspire and support you).
We know that sitting in a circle, encourages feelings of inclusion, autonomy and support.  No-one is at the back. No-one in the corner.  Every child is 'in the middle' and none are higher or lower than the others.  You need not read the research studies (though we can provide you with several) to know that a childs emotional wellbeing is supported in an inclusive environment. Every headteacher we speak to, knows instinctively that gathering children in a circle or curved environment feels organic and natural. Because that's the way it's always been, and how it's meant to be, since the dawn of time.  Our civilisation has thrived when the conditions are right for optimum social dymanics.
For the first time, clear-evidence has been found that well-designed primary school classrooms can boost learning progress by 16% in reading, writing and maths.   Clever classrooms | University of Salford, Manchester
Natural light, temperature, air quality, colour and individualised classroom design amongst the biggest physical factors impacting on pupils' learning progress in a new nursery school building
Children aged 5 and under are little beings full of energy, imagination and creativity; we ask then, why is it that we think it's OK to contain them in uninspiring steel boxes which serve to illustrate the linear nature of our society?  How is this affecting their subconscious long-term, is the modular & rectilinear nature of contemporary school and nursery buildings compounding the disconnect from nature and could we design spaces which encourage them to express themselves freely and view the curves and circles as an integral part of our real world, Planet Earth? We should be embracing the organic curves of nature and cocooning them in natural timbers, clay paint finishes and open, creative, light-filled spaces!
Here at Rotunda, we are really proud to have developed a unique & new nursery school building that offers the best possible environment for learning.
The highest possible levels of natural daylight flooding in through the rooflight dome – any time of day/year
The most thermally efficient building shape possible – less wall area vs floor area
One of the most visually stimulating environments
Natural thermal dynamics – excellent air-flow
Cost effective to heat/cool, great thermal retention and air tightness
Infinitely better for action zone space-planning and seating arrangements
Circular floorplan
which feels safe, nurturing and engaging
In addition, statistics from WWF show that between 46 – 58 thousand square miles of forests are destroyed every year worldwide, resulting in significant environmental harm, the loss of natural habitat, and increases in the amount of species listed as endangered.    This is exactly why we purchase timber from ethical UK suppliers and local British Sawmills.   With this in mind, the Rotunda is the perfect space to encourage the discussion surrounding environmental issues and sustainability.
Safety and quality are essential when you are providing new nursery school building facilities for pre-school children. We design and supply new nursery school buildings to meet National Day Care standards.
So, let's shape our buildings appropriately for the task in hand; let's work together to transform our early years education industry, to nurture our children and inspire the future generations.
The UK is ready to break free from the box….join us!
How many times have you thought about setting up your own Therapy Space for a healing practice at home?    Are you keen to break away from a full time role working for someone else and follow your passion for counselling,  CBT  (Cognitive Behavioural Therapy) psychotherapy or art and music therapy?   As a new venture, the absolute best way to promote your professionalism, create a private therapy space and reduce the impact of your business (taking over the ground floor!) of your home; is a garden studio.
If you're a homeowner and you've got adequate garden space, you can secure a small to mid-sized insulated garden studio from around £15,000 to £50,000.00 dependent on your chosen manufacturer, the building type, functionality and the extras specified (Underfloor heating, for example).
If you don't happen to have a spare £15-50k sitting in your bank account, you can always lease a building (because buildings such as ours are relocatable) or you may find that you get a more favourable rate from your mortgage provider as a 2nd charge.
There may be tax BENEFITS to installing a therapy space as a 'garden office' (although we try our best to check these facts we would *always* advise that you check with your accountant first):
if:
you've registered a ltd. company and it's VAT registered you may be able to claim the full amount of VAT back
You could offset the cost of integral features, assets and equipment as a capital allowance
You're eliminating the costs of rent and business rates at a commercial premises and increasing the value of your home simultaneously

The first step towards your own therapy space may be to investigate these factors:
How much space is available in your garden and whether there may be any restrictions on your land
Consider that Permitted Development Guidelines may restrict the height of and where you site your building (no less than 2m from the boundary if your building is over 2.5m high) Guidelines are available at the  —-> Planning Portal
The aesthetics of your building – would it suit it's purpose? Do you envisage a sleek  urban building or a rural, rustic lodge style garden studio?
The amount of light required within the space
How you may fund the building  —-> The Funding circle and leasing packages are available for small businesses
Whether you could re-locate your therapy space when you move house
How you might use the space if you decide not to use it as a Therapy Room in the future (granny annexe? Games Room? Art Studio)
Whether you have the option of running the plumbing up to the site for a W/C or shower or whether you'd prefer your clients use the house
The sound-proofing requirements of your new Garden Therapy Space
Access requirements and disabled access requirements
If you're serious about having your own therapy practice and therapy room in your garden you may already be thinking about how you may heat it, whether a small crackling log burning stove would be the ideal addition for a relaxing experience (perhaps with psychotherapy or counselling) or hidden Underfloor heating for studios which may be suitable for Yoga Room or QiGong centre.
If you're a Reflexologist you may require chairs and furniture.  Psychotherapists may seek out a Garden Building with integrated shelving units and storage for sand-play figures, trays and props.
You may find that you wish to set-up your therapy practice in a garden room initially but move to larger premises once you've expanded your client base and take it to a new level.  What would you then do with your garden therapy room? Turn it into a Teenagers den, games room for the husband or GRANNY ANNEXE?
These considerations are worth taking into account as you design the layout/door positioning and size and orientation of the windows.
Once you've spoken to your accountant/partner/friends/advisers and decided that Garden Therapy Space is definitely the way ahead for you the next step is to find the building of your dreams (We see few as dream-worthy as the mighty Rotunda!) and call the manufacturer for a non-obligation site survey and personalised quotation.  Most garden building manufacturers and building firms will spend at least an hour with you discussing the finer details / your vision and checking the suitability of your site.  When you've decided on the finishes, windows, heating, orientation and the style of building you're investing in you should receive a full itemised quotation and design drawings prior to having to make any form of commitment.
If you'd like to see an example of how one passionate therapist makes use of a 3.5m Rotunda "Bumble" (which is now about three years old) it'd definitely be worth you popping over to the website of Elizabeth Grover @ The Garden Sanctuary.
If you have any ideas/questions and design requests please don't hesitate to drop us a line where we'll be happy to run through a consultation with you over the phone or face to face to help you decide when and how to take the next steps to owning your very own therapy space and work studio!
Several of our clients have spoken to us about their eligibility and applications for LEADER grant funding to fund their Rotunda project.  Leader Funding is available to local businesses, communities, farmers, foresters and land managers. You can apply to your Local Action Group for funding for projects that create jobs, help your business to grow, and benefit the rural economy, under the LEADER scheme. LEADER grants are delivered via LEADER LAGs and are available to local businesses, communities, farmers, foresters and land managers.
Wooden Yurts……  The shape of things to come in the UK Leisure industry?
Something's happening in the UK glamping industry and the yurt builders are getting jittery.
It's only been relatively recently that the term "wooden yurt" was coined, (by us, initially) and soon others followed.    One by one, small and independent cabin and hut builders recognised that there's something magical about the humble yurt; and there's something infinitely practical about replacing that canvas with homegrown timber.
Thus, since the launch of the "Rotunda Roundhouse", a unique style of building began to take a foothold in the UK Marketplace and now the cabin manufacturers have started to follow suit… this could only mean one thing.  Could this be the modern equivalent to the 2,500 year old Ger/Yurt which has been oh-so popular on the UK leisure and glamping sites over the last few years? As the pioneers in this field we're pretty confident that this is not a trend but the evolution of an existing popular (but winter-inadequate) structure.
So, if you were to search the 'wooden yurt' term nowadays you may find a good handful of manufacturers who are promoting a circular or octagonal type of shed, hut, cabin, den, pod, BBQ shelter, gazebo… something or other!   We're going to explain what sets one wooden (or timber) yurt from another and the key features you should be looking for to make the transition worthwhile.
So, why would you consider switching from the old canvas variety to the contemporary Roundhouse style of Wooden or Timber Yurt for your glamping or rural B&B business?
Insulation The main attraction when it comes to switching from the canvas style 'yurt' to a wooden yurt is to enable you to start (or boost) trading over the winter.  Canvas Yurts are simply not suitable as winter accommodation units.   (Mainly because they are not insulated and they can get damp).  Similarly, a warm fire may be romantic (when it's lit!) but beware the 'shed' type building with little or no insulation, single glazed windows and zero energy-saving capabilities.  You may just find that your guests will be expecting a warm and cosy winter getaway but are freezing their socks off in a glamorous shed.  Might as well just stick with the old yurt!
Electrics  The type of building you use to replace your yurts will most undoubtedly be geared up to provide a unique and luxury experience.  Your guests may reasonably expect to be able to use a hairdryer/have tea and coffee making facilities in their room and benefit from underfloor heating!  Make sure that you'r builder or cabin manufacturer includes electrics as standard and not as an expensive upgrade.
Functionality Couples and families looking for the 'yurt experience' but more inclined to opt for a hotel room or B&B for comfort and convenience may have found their nirvana with a wooden yurt or roundhouse.  It may be worth considering that your guests may seek the functionality of a Hotel Room.  This means that you would do well to consider integrating an en-suite bathroom, air conditioning, opening dome,  kitchenette, a hot-tub on the veranda and the usual TV and entertainment facilities in your wooden yurt/hotel suite.  A reputable and skilled roundhouse or wooden yurt manufacturer should provide these options for you as part of the design process.
Durability  The Rotunda Roundhouse is (more often than not) designed to Buildings Regulations Standards which means it's not classified as a caravan, shed, pod or cabin. It's built to last. There is a big difference.  If you're serious about investing in a commercial building which is going to replace your yurts and continue to bring you a fantastic return year after year, opt for a solid building with structural certification which you can trust will never, ever fail you.
Sex Appeal  It needs not be said, but, an exquisitely crafted timber-framed eco-building (oh yes, it's so much more than just a wooden yurt!) is one beautiful looking building. With the rough-sawn natural homegrown timber cladding complimenting the handcrafted and lacquered timber windows with monkey tail ironmongery and architectural detailing; this is a building which has a most definite wow-factor. If you're looking for a sexy building which will almost guarantee an astonishing return rate and keep your bookings high – remember that the devil is in the detail.  You can buy cheap (but this always means buying twice!) and your guests may not wish to return unless you can offer them the experience of a lifetime.  We can help you there.

Please have a quick look at our image gallery for some examples of the "Rotunda Roundhouse" for inspiration!
If you were to drive for 1hr 30 mins from Montpellier or Nîmes and deep into the Cevennes Mountains, you may just stumble across Gardoussel; a small, family-run retreat specialising in creative and holistic holidays. Husband-and-wife team Alex and Sharon live on-site with their young family and are helped in the day-to-day running of events, particularly cooking, by Alex's mother Frances.
Up until recently they had Gites and Yurts on offer to their guests… until last week! When the Rotunda team arrived.  The first of such expeditions, the Rotunda and three of our men bravely ventured where no other installer from the UK has before.  Despite a few initial hiccups with the British haulage agency everyone arrived on site last week , ready to start building the first French Rotunda "Gaia".
  The retreat is so remote that the panels had to be transferred on the main road from the arctic vehicle to a small trailer in order to make the journey down the small driveway to "Gardoussel".
And here comes the team……  Over the bridge and towards their final destination. (After three days of travelling!) Our Rotunda van is in uncharted territory!
… Our Joiner (Johnny) is clearly enjoying the novelty of being so far from home and has made a new friend already!
This garden room is going to be used as a yoga space and gathering room & it should not cause too much of a stir within the local community as this special building is of a striking similarity to a pre-existing local building in the round called the "pigeon tower".
Look at that 'witches hat' roof….  magnifique!  We love it!
So, once "landed" the floor panels are assembled and affixed onto the prepared concrete slab which Alex and Sharon had kindly prepared in advance!
And of course…. stepped back to have a look at the view!  Oh wow…. what a position for that bell tent!
So the build is underway… the roof trusses are next to go up, after the wall panels are positioned and secured:
… Oh… did we mention the VIEW!?
And… voila! The building is watertight… and ready for some internal work…
You're almost there guys…. keep up the good work and have fun with your new friends at Gardoussel!
We'll update you again… when the gorgeous "Gaia" is complete!
Until then, bonsoir!
From all at Rotunda
x
We've recently been engaging with several schools and nurseries about the astonishing benefits of changing the shape of classroom environments to enhance engagement with pupils and further improve school facilities. As a small and passionate team of eco-builders, we are absolutely convinced that there is no better shape to nurture, inspire, engage and support our youngsters than the round. 
Of course, it goes without saying that there is nothing more organic and natural than a group of people settling down together in a circle.   As hardened "Roundhouse Enthusiasts" we are always on the lookout for scientific research papers which validate our claims that the round is the most natural form of space for human emotional and physical wellbeing.   It all starts in our mothers womb!
We have now discovered that some psychologists agree with us; and that a circular seating arrangement may encourage a greater sense of belonging within a group and improve the rates of interaction between people. 
Where better to foster these principles than in the classroom?
Of course, the Roundhouse is the most ancient form of architecture known to man… and that blows our mind! 
So, our research tells us that the effects on classroom seating arrangements can affect the question-asking behaviour of children.  Judging by the dates and origins of these studies, this is clearly an international debate which has been a consideration for psychologists for several decades.  
A German study carried out by the Department of Psychology Institute of Housing Research at Otto-von-GuerickeUniversity in 1998 (Marx, Furher and Hartig) stated that: 
"Although educational systems are now under intense scrutiny, educators and educational critics tend to ignore two facts.  First, classrooms are physical entities as well as organisational units.    Second, the physical characteristics of a classroom setting can influence the behaviour of its users.

Awareness of these facts is needed, as efforts to create high quality educational experiences for our children must include consideration of the physical milieu."

In summary, the study revealed a positive effect of a semicircle seating arrangement on children's question-asking, and demonstrated an action-zone effect on question asking in the traditional row-and column arrangement. Seating in other than the row-and-column arrangement deserves further consideration as a means to promote children's question-asking in primary schools."
According to "Desk Arrangement Effects on Pupil Classroom Behaviour – Peter Rosenfield (Department of Education University of California, Berkeley 1985):
Desks arranged in circles during classroom discussion can facilitate interaction as well as control for off-task behavior of pupils. The results suggest that desk arrangement influences participation, thinking, and appropriate comments, which in turn can have a positive effect on learning.

Teachers who wish to facilitate pupil interaction during discussion sessions would be wise to consider arranging desks in circles. In this study, circles facilitated on-task response as well as on-task out-of-order comment, suggesting that more active participation of students for developmental learning is affected positively by circles rather than row seating.
And one of the most interesting was a Japanese study, Circular seating arrangements:  Approaching the social crux in language classrooms  (Joseph Falout Nihon University, Japan)  claimed that "Abstract Circular seating arrangements can help instil a sense of belonging within classroom communities with overall positive effects on learning, emotions, and well-being."
Joseph Falout states within his report "I began to understand how circular seating in any classroom context might not only be relevant for learning but crucial for well-being."
"The circle itself has become a worldwide symbol of unity and strength and simply sitting in a circle promotes the same effect" (Pease & Pease, 2006, p. 339). Social interaction is encouraged by sociopetal spaces, such as a small circle of chairs around a coffee table. Sociopetal spaces can bring people together, excite their senses, endear each one to the others, create an atmosphere of mutual care, and stimulate the entire circle into a social action zone."
………………………….Well, that's enough evidence for us!
We're thrilled and delighted to be building classrooms and modular buildings for UK schools and nurseries.
To be working with cutting edge building techniques on gorgeous buildings whilst actively improving the learning experience for children (and teachers!) around the country is a wonderful feeling; so we will be updating you with the feedback from our unique and uplifting learning environments as the positive feedback continues to roll in from our happy clients!
Until then, happy "Back to School" everyone – and enjoy the Autumn!
From all of us at Rotunda x
Just yesterday I passed through a quaint little village in rural Derbyshire and caught sight of an adorable stone built cottage set back from the road with a rough-sawn wooden disc pinned to the front gate; proudly bearing the name "The Owls Nest".
Since the very early conception of the beautiful Rotunda, there was absolutely no debate that these garden rooms were to be named, individually by their owners. We knew that they were buildings with soul.   As far as sacred spaces go, the Roundhouse is one which receives nothing but admiration for it's physical attributes, it's metaphysical prowess, it's energy saving capabilities and sheer gorgeousness.
A hand crafted, luxury eco-building like this is a space which is loved and nurtured unlike any other building.    So what's in a name?  Why is it so important for us to carve a word into a solid oak plaque which will sit proudly alongside the front door for the world to see?
We believe it's something to do with the fact that the 'Rotunda' is less like a building and more like a beautifully crafted boat.  We've always felt that way.  Like an exquisitely carved and lovingly fashioned sailboat or rowing boat, with polished and lacquered British timber; she carries her occupants into a calm and beautiful setting, a vessel which is here to allow you to create, dream, experience and facilitate those passions which you've been longing to find both the time and the space for.
Once a Rotunda is crafted, shipped and installed, the name plaque is secured to the British Larch or Cedar Timber cladding and coated with Danish oil for longevity.
It's a beautiful relationship, that of the Rotunda and it's occupant/owner.  Unlike the myriad of other 'garden rooms' or many of the contemporary garden rooms with ubiquitous linearity, aluminium or bi-fold doors and windows, flat, straight-edged roof and box like appearance, the Rotunda is a gentle, unassuming, unobtrusive and sympathetic building.   Settling down and resting itself in a shady area of the garden, it can almost seem to look like a very contented backyard chicken, fluffing up it's tail feathers and nesting down after a roll in the dust.  Something which warms the heart to look at and lifts your spirits when you spend time with it.
The majority of our buildings are used as therapy or educational spaces, and it's not difficult to see why.  Of the names we've carved and presented along with the building here are some, and the building's use.
"Wren" – an encaustic art therapy space, South Wales
"Dreamcatcher" – a nursery building, West Yorkshire
"Aurora" a spiritial retreat, Cheshire
"Gaia" for an Ayurveda and Yoga retreat centre, The South of France
"The Burrow" A healing room and domestic garden room, Lancashire
"The Roundhouse" – An Alexander technique Meditation room, Essex
"Roundel" – A therapy space, Kent
"FLO" – Hypnotherapy room, Glastonbury
"Luna" a QiGong space and meditation room, The Lake District
"The Harps" a classical music room, Luton
"Bumble" (below) – A reflexology space, Harpenden
There are many others, one of our favourites being "Divinity" which is a "Three Principles" workshop space, owned by practitioner of the teachings of the late Sydney Banks.   Her chosen name was represented by a symbol – three circles interlinked.  Mind, Consciousness and thought.
I may be at risk of repeating myself here but as a team of people, we genuinely feel honoured and blessed to bring each of these Roundhouses into the world. From the initial conversation with one of the three of us at the office, to the visible passion, dedication and hardworking ethos of our installers on site; it's clear to see that every building is a labour of love for all of us.  Just as a midwife or Douala must feel blessed to be the first to behold and assist a newborn baby into this world, we feel the same; honour, pride and gratitude.  Both to our clients and our buildings as we bring forth more enchanting circular spaces into this rectilinear world.   Changing the shape of our built environment. One garden room at a time.
….. What would you name yours?
Enjoy the sun! From all at Rotunda x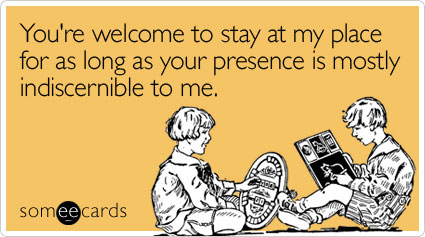 Guest Room Garden Buildings come in different shapes and sizes, and if you're currently in the process of justifying an investment into your garden guest room, we hope to be able to give you an idea of the advantages one might derive from investing in the right building, for the right reasons. 
We all love spending some quality time with our family and friends but there are some occasions where it might be that you are over-run by well intentioned visitors (or relatives!!)!   If it's your turn to host the big family gathering, you may find that a garden building (specifically as designed and built as a guest room!) is the one thing which saves the day (and your sanity).
Either way, you're going to need somewhere for your guests to stay; a garden guest room is quite simply the best way to solve all of your problems and retain everyone's dignity!
Here's why we think you'll fall in love with the idea of a garden guest room:
Easy to set up
Whether your guests visit has been planned for a long time or is more unexpected, having a garden guest room already set up for them to stay in will save you a lot of time and hassle! You won't have to worry about overburdening the household, everything is already set-up for your wonderful guests (kettle/toaster/bathroom facilities – the whole caboodle) in your garden guest-room! Splendid!
Personal Space
The garden guest room is the perfect hub to prevent guests and householders getting under each-others feet and yet maintaining a happy and welcoming atmosphere!
Everyone needs their personal space, especially if they're away from their home for a while (as much as they love you!) I'm sure they will require their own time. Ultimately; you'll still want to maintain your lifestyle but spend quality time with family and guests alike. The garden guest-room is the perfect solution – offering space for you and your family, as well as your guest. Put simply, it's far easier for you to accommodate your guest.
Routines and boundaries
We all have our own routines, the night owls rarely enjoy being awoken by those pesky Larks and of course families have their combined routine which aims to alleviate clashing commitments.   Having a guest stay over can easily affect your own and family routine, as well as theirs.
Having a guest stay in your garden building guest room, means that you can continue uninterrupted with your usual routines, and of course allow others to remain at their own pace also.  It's akin to booking them into a B&B but keeping your guest happy and content as an additional member of your household – this, as far as reaching an emotional milestone is a definite win-win!  
Other guests
If your guest is visiting from over-seas, it will certainly be the case that they will likely want to spend time with other friends and relatives, having their own garden guest room to entertain means that this needn't effect or trouble you in anyway. It'll also ensure that any noise made won't keep you and your family awake.
You may also wish to use your garden guest room as a beautiful and functional building to entertain in; a space away from your home to entertain, dine and relax. Without disrupting other householders.
Work
If your guest is here whilst working, having a garden guest room are the perfect place for them to stay, it ensures privacy and it may allow

them the space to host meetings and communicate over the phone or Skype without the insistent Peppa Pig theme tune or family argument acting as a backdrop to their conversation.
The family gathering
Family gatherings can be extremely stressful, whether it's a summer BBQ you're planning, or the extended Christmas deluge of festivities; your garden guest room will be your saviour– not only as a place for some of your family to stay if they've come from afar (or had a few too many,) but also acts as a great function room.  Add a beautiful veranda and decking and you have the perfect place for people to talk and enjoy time with their dazzling host.
Facilities 
The great thing about a garden guest room is that they can easily integrate plumbing, electricity and any other home comforts they may expect from staying in the spare room. Furthermore, it'll also ensure they don't have to queue up to use the family bathroom, or worry that they're hogging the shower!  
The Rotunda Garden Guest Room
It's not difficult to imagine how a garden guest room may improve the functionality of your home as the perfect solution for housing guests. So, here at Rotunda, we specialise in creating various sizes of garden guest rooms, allowing you to find the right solution for you and your family. All of our buildings are built as bespoke structures and we can assure you that no other garden building has the charm and aesthetics of the Rotunda Roundhouse.  You can learn more about the sizes we offer here: https://rotunda.co.uk/garden-room-sizes/
Few garden rooms are as unusual as the beautifully crafted Rotunda and truly unique garden rooms are few and far between …. what are the features and fittings available in today's marketplace which makes a garden room truly innovative? A quick look at a few of the benefits of truly unique garden rooms should assist us with highlighting some of the main elements to look out for.
Shape.   It's not just the sweep of an architects pen which decides the shape and feel of a garden building; there are numerous factors which are essential to defining the best shape in construction. Unique garden rooms should certainly never be a box.  (For there is nothing more uninspiring and unnatural than a box!)

The circle. for example – requires 30% fewer materials in construction to build the same amount of floor area, creates the strongest structural form of any other shape and promotes excellent thermal dynamics and energy saving benefits. Coupled with the fact that environmental psychologists & therapists cite the round as being the optimum shape for emotional well-being, we believe that the circle is a no-brainer when it comes to designing a unique garden building which is both functional and feel-good.

Bespoke & Interchangeable Design Features.  Truly unique garden rooms should be designed around your needs and your garden.  If you're siting your building in the corner or against the boundary of your garden you should be able to position the windows and door/s to provide the best vantage and accessibility.  Rotundas are designed using multiple panel configurations whereby you choose which panels contain windows, which are solid walls and where the door is positioned. This means that each and every Rotunda, albeit modular, is unique.
Varying & optional Window Sizes. Not all garden rooms are used for the same purpose and many would like windows which are sized to suit the furniture inside or to capture the view.  Unique garden rooms should be designed with at least three or four styles and sizes of window, to enable the occupier to design around their requirements. 4.  Interchangeable & unusual fittings.  Some garden room manufacturers promoting their 'unique garden rooms' will actually just provide their clients with a standard 'one size fits all' door or a range of UPVC windows which come directly from the glazing company. A handcrafted timber garden building however, like the Rotunda should allow you the option of being able to specify alternate timber species and door and window furniture.  With a Rotunda, at least three timber species are offered, for the doors and windows and the window and door furniture can be changed to suit your particular tastes. (Our standard option and preferred by our clients are the pewter or wrought iron hand-forged monkeytail handles)
5.  Unique Garden Rooms have at least one showstopping architectural feature.   Put quite simply, very few people could argue that a Cathedral Roof with large, solid English timber beams, ascending up to a double glazed roof light dome is less than captivating.  One would be hard pressed to discover another garden room with a roof quite so spectacular.  If you're seeking a truly unique garden room, keep your eye out for unusual architectural details like gabled roof lines, exposed timbers, unusual light fittings and velux or rooflight windows to maximise the light flooding into the building.
6.  The finishing touches.  Unique garden rooms should be personalised, as a special example of a unique product of craftsmanship; all unique garden rooms should of course display little touches here and there which serve to illustrate how a truly special building can feel more like a boat, or a treasured piece of furniture.  One of the special features which always surprises and delights our clients is the hand carved solid English oak name plaque which is positioned by the door.
Only truly unique garden rooms have their own name, chosen by their owner at the point of order.
And why is this so important?  Why do we strive to be and seek unique?
Because, like you, the Rotunda is a product of this world, borne of a deeper Philosophy; by it's very nature it's a celebration of the organic and natural world.  The core ethos of Rotunda stands shoulder to shoulder with every progressive and alternative architect and philosopher from days gone by.  It resonates and repeats the thoughts and desires of men such as Antoni Gaudi, Rudolph Steiner and Alan Watts.  It shatters the lines of the rectilinear world which only serves to confine and restrain our individual creativity.
To be unique is to be proud of our identity, to be bold where others may seek to hide behind the masses and to celebrate the uniqueness and character of each of the mature English trees which have been felled to create our spaces.
There are numerous other unique and inspirational elements which we incorporate into the Rotunda buildings such as Infared Heating Panels, Gothic Windows and curved furniture, but hopefully this little blogpost will assist you with identifying some of the main elements which makes "unique" truly unique.
Art Therapy is a subject which has come up on numerous occasions with our clients over the years.   There is something infinitely alluring about the light and space provided by the 'Rotunda Roundhouse' to those of us who are healers, artists, seekers, holistic lifestyle advocates and energy workers.
The vast majority of Rotunda Roundhouses currently installed in gardens all over the UK are used for therapy.    Perhaps it's the nurturing form of the round, swept around it's occupants like a warm embrace which provides the perfect 'healing circle'?  Or could it be that the lack of corners reduces the opportunity for negative chi to collect in the corners which (as we all know) serve no useful purpose?  Could it be the link to our ancient ancestors – this could certainly be the case for Reiki? Or is it the amplification of energy in the round, acting like a drum – which assists our therapists with their work?  I suppose we'll never know; but we do know how it 'feels'! Positive, uplifting & energetic.

Over the years, we've come to appreciate that there is without doubt a beautiful connection between the Rotunda and it's owner, unlike an inanimate object or a monolithic & unnatural box, the warm, gentle, positive energy of the Roundhouse reflects that of the care and attention to detail spent on it's construction and the adoration and wonder it receives from all who have the pleasure of making use of it.
Of the forms of therapy we have come across in our line of work, the following have been the most prevalent:
Psychotherapy
Art Therapy
Sandplay Therapy
Reflexology
Hypnotherapy
Horticultural Therapy
Alexander technique meditation
Encaustic Art Therapy
Music Therapy
Reiki
Qi Gong / Five Rythms Dancing / Yoga / Meditation
Three Principles  (teachings of Sydney Banks) counselling
…. And the list goes on! Of course, all forms of therapy are useful and depending on the issue one wishes to focus on – any of the above can be utilised to raise mood, dispel old habits and assist with the release of trauma.
But you needn't have to visit a counsellor to make yourself feel better.  Art Therapy is an amazing way to overcome depression, anxiety and trauma.  Any one of us can use art therapy as a healing technique and allow ourselves to use creativity to boost dopamine levels.   It's visible within the  rise in popularity of "art therapy" adult colouring books as discussed in this article "Why Grown Ups Love Colouring Books Too"
Positive psychologist Mihaly Csikszentmihalyi (TED Talk: Flow, the Secret to Happiness) helps fill in the lines. "What makes a life worth living?" Noting that money cannot make us happy, he looks to those who find pleasure and lasting satisfaction in activities that bring about a state of "flow."
Art Therapy (any form of art) can be a massive contributing factor when it comes to creating that flow and subsequently. boosting personal happiness levels.  According to Lisa Mitchell, author of 'Creativity as Co-Therapist', when creating art "with no planned outcome – letting the artwork flow and allowing the art to take it's own form we're using what scientists call "The default network" which is the brains mental 'play-space'; the imaginal world that is so essential to healing because it's where we can form new possibilities… we find new ways to solutions. When you are in the space of painting where it is unplanned and you allow it to be unplanned you're activating the part of your brain which will automatically allow you to come up with new possibilities. Healing is about that. Finding new ways"  Art Therapy!
She goes on to add that "….there are studies that tell us that even when we make mistakes, when we perceive that we've failed that default network gives us the neurotransmitters in our brain the "feel good stuff" dopamine, serotonin, even when we're doing a painting, and we make a mistake; we get those feel good chemicals in our brain. So, it doesn't matter what you 'think' of your painting, it just matters that you're 'doing' your painting."   Her video is linked here:   Lisa Mitchell MFT, ATR, is the author Creativity as Co-Therapist: The Practitioner's Guide to the Art of Psychotherapy.
So, if you're a therapist, and you're looking for a new space to facilitate your practice, please do get in touch. We are certain that the round is the ultimate healing space for you!
Until then, enjoy the sunshine! (if you have it!) the Rotunda team x